Queer Heroes Northwest 2017:
tash shatz
tash began their advocacy as the first openly transgender student in their high school, and tash has been showing up for queer and trans justice ever since.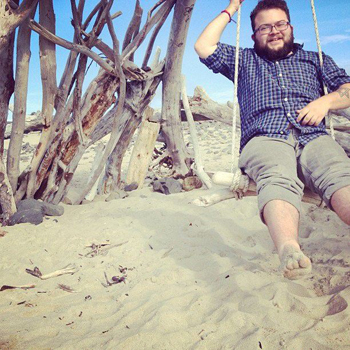 They started their work in Oregon as Equal Rights Advocate with the student government of PSU, and volunteered in sexual assault prevention. From there, they quickly found their way into legislative advocacy.
During their time on the staff of Basic Rights Oregon, they served as the first Trans Justice Fellow and helped launch the Trans Justice program, one of the first in the nation, later serving as program manager. While advocating for trans Oregonians, tash worked to establish one of the U.S.'s first insurance bulletins in 2012/13, making it clear to insurance companies that they could not legally exclude transition-related care from policies.
Many know tash as someone who lives out values that celebrate the leadership of marginalized people. tash has inspired many with their drive to connect issues like racial justice, trans justice, youth empowerment, and justice for survivors.
tash has worked to turn theory into practice by guiding government agencies, labor unions, medical schools, and many others in matters of justice for trans and non-binary people.
They've volunteered with SMYRC and the Oregon Queer Youth Summit, and in 2014/15 worked as LGBTQ Program Coordinator at Bradley Angle, one of Portland's first domestic violence agencies, supporting LGBTQ survivors. Currently, tash works for Multnomah County, overseeing the Assertive Engagement Initiative which supports client-centered services across systems.
All of this work has been done quietly, and with particular care for supporting the leadership of those most impacted. Many folks in LGBTQ communities recognize tash from one or more of the many jobs they have held, without understanding the impact tash's persistence, advocacy and activism have had on our community.
We begin announcing a hero per day on June 1, and the heroes' posters are unveiled in a reception at Q Center on June 15, 2017, 5-7PM. The public is invited. Queer Heroes' posters are displayed all year at Q Center.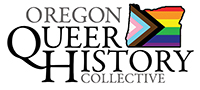 P.O. Box 3646 • Portland, OR 97208-3646 • info@glapn.org
Copyright © 2017