Queer Heroes Northwest 2017:
Ernesto Dominguez

Ernesto Dominguez came out when he was 14. He explains that he started his activism in late middle school because of his own identity as a young gay cisgender Latino.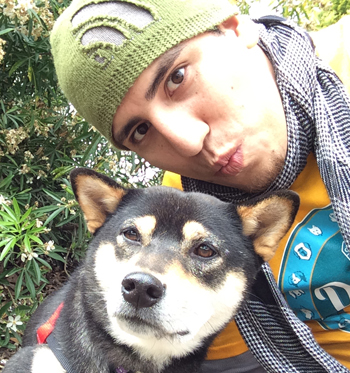 He has held numerous positions in human services and social justice. Between 2010 and 2012, he was Youth Technology Specialist with Cascade AIDS Project (CAP). He also worked with Basic Right Oregon on their campaign to bring marriage equality to the state.
In a 2011 while working for CAP, Ernesto was interviewed by AIDS resource site "The Body" He explained how he created "an online hub of sexual health information for at-risk youth. Specifically LGBT youth — and also African American, Latino, and homeless youth." His team used a variety of social media platforms such as Twitter, Facebook, and YouTube to promote sexual health.
"We test in different places where we see many migrant workers. We'll use a van and pull up to where there are day laborers and migrant workers. The more you compound intersecting identities such as being a queer youth, youth of color, living in a rural community, having parents that did not graduate from college, the more it increases the likelihood that youth will engage in risky behavior. In my case, it wasn't the fact that I was queer and Latino ... it was just not having the same support system as my white, straight peers."
Between 2012 and 2015, Ernesto was Education Outreach Coordinator for Planned Parenthood  Columbia Willamette.
Currently he attends Concordia University, a private, Lutheran, University. In 2015, Ernesto started an LGBTQ organization there called P.R.I.D.E (People Respecting Individuality, Diversity, and Equality). He is now the group's Public Relations Chair. His organizing work has gained him a lot of respect and has helped LGBTQ students feel more accepted on campus. This year Ernesto was elected student body president and is the first out, gay, immigrant student body president in his school's history. 
We begin announcing a hero per day on June 1, and the heroes' posters are unveiled in a reception at Q Center on June 15, 2017, 5-7PM. The public is invited. Queer Heroes' posters are displayed all year at Q Center.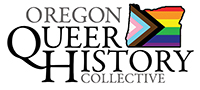 P.O. Box 3646 • Portland, OR 97208-3646 • info@glapn.org
Copyright © 2017