Queer Heroes Northwest 2017:
Denis More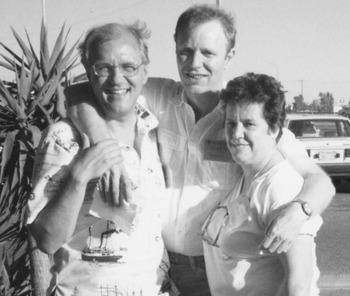 Portlander Denis More started his gay activism in the very early 1970s. He worked with the Second Foundation of Oregon, one of the first organizations that promoted acceptance and legal rights for gays and lesbians. Later, he became very active in Portland Town Council (PTC), a gay and lesbian equality political organization. In 1976, Denis was one of the people who established the Portland congregation of the LGBTQ affirming Metropolitan Community Church (MCC).
Pioneer Susie Shepherd recollects "It was Denis who took me on my first speaking engagement as a gay woman in the fall of 1975. It was a liberation I cannot to this day confine in words, and Denis was so encouraging, both in getting me to join him and in debriefing afterward. That was a turning point in my activism."
Nedra Bagley first met Dennis when he was pastor of MCC. He later encouraged her to run for MCC board and she won. Nedra went on to co-organize Portland's first Pride march in 1976. She worked with Denis at speaking engagements where they tried to dispel stereotypes and falsehoods.
Lesbian pioneer Betty Nelson says that Denis was "a committed activist but went about his activism quietly. He opened many doors through his 'quiet diplomacy' and treated others as equals. He lived his belief that all people are of equal value. In addition to being committed to social justice for all – LGBT included – he also helped many young people to accept themselves and build confidence in their self-worth."
Denis passed away in 2013. He left a legacy that helped build the foundation for today's strong Oregon LGBTQ movement.
In the photo: "Early leaders in the Portland Community Church at a later
MCC conference–(l to r) Denis More, Glen Scott, and Fran Hamilton."
Photo from A Curious and Peculiar People, courtesy of Dave Kohl
We begin announcing a hero per day on June 1, and the heroes' posters are unveiled in a reception at Q Center on June 15, 2017, 5-7PM. The public is invited. Queer Heroes' posters are displayed all year at Q Center.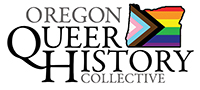 P.O. Box 3646 • Portland, OR 97208-3646 • info@glapn.org
Copyright © 2017