Queer Heroes Northwest 2017:
Kaig Lightner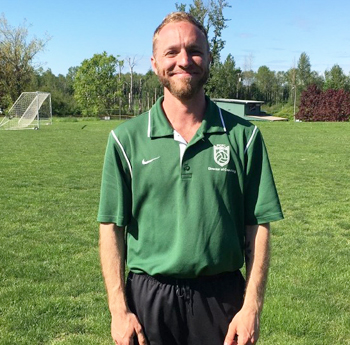 Kaig Lightner has been coaching and working with youth for more than 16 years. He started playing soccer at the age of 8, along with basketball, softball, and volleyball. He took a break from those sports while at college, serving on the #1 ranked rowing team at the University of Washington, then returned to coaching soccer in 2003.
In 2005 Kaig moved from Seattle to Portland, and coached girls' teams at Eastside United FC (now Eastside Timbers). In 2007, he left ESUFC and returned to coaching recreational teams for Laurelhurst Soccer Club, and at that time he also began the process of transition from living as female to living as male.
In 2007 he co-founded TransActive Gender Center, a non-profit that serves transgender children, youth and their families. He has been Program Director for a variety of after school programs, an early facilitator of Q Center's Gender Queery group, and a caseworker for Department of Human Services. He earned his Masters in Social Work degree from Portland State University in 2012, and holds a USSF National 'C' Coaching License.
Knowing full well the value athletics can have for young people, in recent years Kaig has founded Portland Community Football Club, and now serves there as Director of Coaching. Unequivocally dedicated to access, inclusion, diversity and equality for both the players and the coaching staff, the intent of PCFC is to put high-quality coaching within reach of youth from marginalized communities and families living in poverty. Under Kaig's leadership, PCFC is successfully creating bonds and sharing skills, breaking down barriers and building resiliency where that work is needed most in our city.
Early in May, 2017, a video of Kaig coming out as transgender to his players went viral on the Internet.
We begin announcing a hero per day on June 1, and the heroes' posters are unveiled in a reception at Q Center on June 15, 2017, 5-7PM. The public is invited. Queer Heroes' posters are displayed all year at Q Center.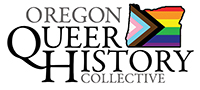 P.O. Box 3646 • Portland, OR 97208-3646 • info@glapn.org
Copyright © 2017