Queer Heroes Northwest 2016:
Rabbi Debra Kolodny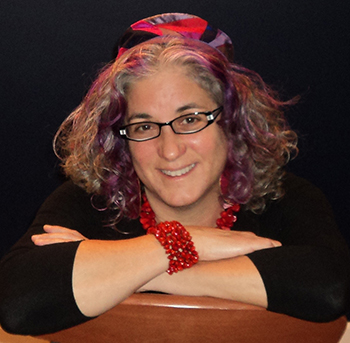 Rabbi Debra R. Kolodny is a bisexual rights activist in Portland, and a powerful ecumenical force bringing life of the spirit to bear on questions of sexual orientation and gender identity diversity, Jewish meditation, conscious community, deep ecumenism and social justice.
Debra graduated from Cornell in 1981, from the University of Pennsylvania Law School in 1985 and from the ALEPH Jewish Renewal Seminary in 2011. She came out as bisexual in 1984. She edited the first anthology by bisexual people of faith, Blessed Bi Spirit, and facilitated the National Gay and Lesbian Task Force's National Religious Leadership Roundtable from 1998 until 2004.
In September 2011 Debra became the rabbi at P'nai Or, Portland's Jewish Renewal congregation. In March, 2013, she began splitting her time with Nehirim, a national LGBTQ Jewish retreat and advocacy organization where she produced two ground-breaking conferences, one for LGBTQ Jewish clergy and the other for interfaith LGBTQ clergy supporting the Black Lives Matter movement.
In 2015 she conceived and co-led "Bosom of Abraham: Rocking our Sufi, Jewish and Christian Souls" with Sufi Guide Arifa Byron and United Church of Christ Pastor Jennifer Brownell. Today Debra is both the Executive Director of Resolutions Northwest, a Portland non-profit that facilitates honest dialogue to resolve conflict and advance racial and social justice, and the spiritual leader of Portland's UnShul: a Jewish community that practices an embodied and welcoming approach to Judaism through dance, song, meditation, study and connecting with nature. Debra's commitment to racial justice, celebration of queer lives and deep engagement across spiritual traditions are some of the gifts she offers Portland.
Visit her at AsTheSpiritMovesUs.com.
See a video interview of Rabbi Debra at this link.

We begin announcing a hero per day on June 1, and the heroes' posters are unveiled in a reception at Q Center on June 15, 2016, 5-7PM. The public is invited. A traveling version of the Heroes posters will be displayed by GLAPN and Q Center at Portland Pride.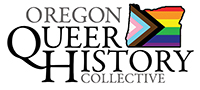 P.O. Box 3646 • Portland, OR 97208-3646 • info@glapn.org
Copyright © 2016