Queer Heroes NW 2013
Harold Strong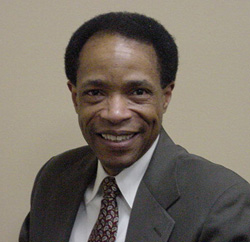 Soft spoken and mild mannered with a wicked sense of humor, Harold Strong has been a leader in the gay community since the mid 1970s when he became the first elected African American Emperor of the International Court System.    
Nearly a decade after reigning as Rose Emperor II, Harold, donning a dress and heels, burst onto the scene as Cicely.   In 1985 Cicely was crowned LaFemme Magnifique International; and in 1988 she became the first twice-crowned Monarch of the Imperial Sovereign Rose Court when she was elected by a popular vote of the people to serve as Rose Empress XXXI.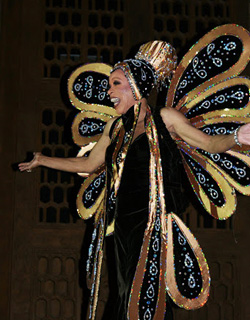 Cicely has been featured in countless charity benefits and is considered to be the foremost authority on Rose Court (ISRC) history and traditions.  For the past 4 years she has spearheaded Q Center Art Exhibits, youth mentorship and was a member of the selection committee for the first Queer Hero Awards. 
While her accolades are too numerous to mention, she has received international recognition for her charity work and was one of the first recipients of the International Court System's Jose Honor and received the Q-Center's Robert Speltz Community Service Award earlier this year. 
Harold and his partner, Scott Warme, celebrated their 32nd anniversary in May of this year.
Q Center and the Gay & Lesbian Archives of the Pacific Northwest (GLAPN) have partnered on an annual multi-media celebration of LGBTQ pioneers and leaders from our local movement called Queer Heroes NW!
The project features a new queer hero (nominated by the greater LGBTQ community) every day online during Pride month (June). The 30 queer heroes are also featured on the walls of the Aaron Hall Gallery at Q Center for the months of June and July, as well as in Q Center's Pride booths all over the region.
After Pride is over each year the portable display hits the road and makes the rounds all over community centers, schools, churches, and businesses in the Pacific NW! Help us honor our queer heroes by spreading the word.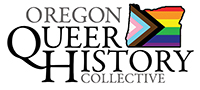 Copyright ©2015 • Gay & Lesbian Archives of the Pacific Northwest