Queer Heroes NW 2012
Norm Costa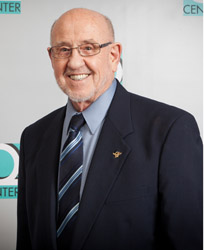 Norm Costa is truly an elder statesman in – and on behalf of – Oregon's queer community.
Norm enlisted in the U.S. Navy in 1945, and served as Seaman 1st Class, USS West Virginia. He attended College of the Pacific on the GI Bill. He came out as a gay man in 1947, in Lodi, California.
He moved to Oregon in 1958, and commenced a successful career in business.
In the late 1970s, when very few people were standing up for queer people, he publicly defended homosexuality against the slings and arrows of the religious right on KATU's Town Hall program.
For sixteen years Norm worked in HIV prevention and outreach for Yamhill County, and advised Yamhill County's first LGBTQ support group. In 1995-1999 he taught HIV prevention to Family Court Detention Center juvenile offenders from Marion, Lincoln, Polk and Yamhill Counties.
Norm's activities since his "retirement" are too numerous to list here. He is the past president and active member of the Portland Police Sexual Minorities Roundtable; past president and current member of the Veterans for Human Rights; a member of the Steering Committee of the Coalition Against Hate Crimes; board member of the Gay, Lesbian and Straight Education Network, and an active member of the Metropolitan Community Church of Oregon.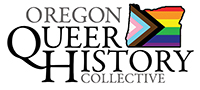 P.O. Box 3646 • Portland, OR 97208-3646 • info@glapn.or
Copyright © 2015, Gay & Lesbian Archives of the Pacific Northwest