QUENTIN'S LIST: Deaths of interest to the LGBTQ community in the Pacific Northwest
GLAPN just received word of the death of Lawrence "Lon" Rand (11/27/1933-12/9/2016), who preferred to call himself Quentin when we knew him.
Quentin earned his Master's degree in librarianship from the University of Washington in 1964, and he was active as a historian both locally and in the San Francisco Bay Area. His career, both as a school librarian and as a reference librarian, prepared him for research and writing projects in retirement. His initial project for GLAPN was to make a list of all Oregonians who had died of AIDS. However, the project seen here still emphasizes AIDS victims, but it has been enlarged to include all deaths of interest to the LGBT community.
A memorial celebration was held on December 12 in Vancouver, WA.
With GLAPN, he undertook to create a list of Oregonians who had died of AIDS. It was difficult work, because the information was so often suppressed at the time. We're saving the list in Quentin's memory, in case any community members may find it useful.
"To die completely, a person must not only forget but be forgotten, and he who is not forgotten is not dead." —Samuel Butler
Given Name

Surname

Nickname

Birth
state

Birth date

Death date

Occupation

S.O. or Parent

Patrick of Oakland

�

CA?

1989 D*

Paul Simon Christopher

Abbate

NY

1948 D 15

1990 Ag 22*

antique dealer

Mike Houston; Judge Paul J Abbate; Tamara & Dimitri Ivanoff

Michelle

Abdill

[CO]

1953 Jy 8

1995 D 7 (murder)

property mgr

John Frank (Dr.)

Abele

Jack

NY

1909 N 7

1995 Ja 24

activist; founder, Phoenix Rising

Warren James; Doris Hope Gramm (wife)

John Lee

Adams III

ID

1944 Mr 6

1995 Ja 22 (cancer)

owner, C.C. Slaughters

John R. Adams (son)

Austin

Amerine

OK

1921 D 26

1998 N 1

pastor, MCC

Jim A

Anctil

[NH]

1943 Mr 26

1997 Jy 3

writer; editor; activist

David

Anderson

OR

1953 O 25

2008 Ap 1

landscaper; realtor

John Q. Anderson (brother)

Jacqueline Julita

Anderson

Octavia

age 29

1998 F 24 (murder)

employee, acct office

Barbara Jane Gilpin

Mary Kavet

Anderson

WA

1925 Ag 9

2006 Ap 24

nurse; activist

Robert [Anderson] (spouse)

Philip Nord

Anderson

1948 Ap 22

1991 Jy 21*

co-editor, Just Out

Richard Lee Brown

Ronald Erwin

Anderson

1953 Ap 1

1992 Ja 2

Stephen Lee

Anold

CA

1951 S 7

1989 N 11

U.S. Navy; employee, Packaging Resources

Wayne Boulette; Margaret (mother); Elmer Porath (father)

Todd Alexander

Asay

Lindsey Alexander

CA

1963 N 2

1999 D 28

entertainer

Mark and Kelly Asay (brothers)

Mike

Austin

1952 Mr 15

1990 Jy 11*

lawyer

Jim Hanches

Matthew Brian


Bailey

Matt

[ID]

1950 N 22

1996 Ap 27

Corey

Baker

WI

1931 My 10

2008 S 18 (heart attack)

founder, Friends of People with AIDS Foundation

Jerry McBride

Harriet

Barshofsky

NY

1953 S 14

2006 N 24

research analyst; minister

Andrea Toye

Cecily M.

Bartlett

CB

MA

1934 Je 29

2006 D 28

artist; medical technician

Donna Dunaif; John S. & Joyce I. (Dunkley) Bartlett

Bev

Basaraha

OR

1948

2006 N 30 (heart failure)

nurse

Lin Rasar

Patrick Forbes

Belcher

CA

1955 F 13

1992 A 17*

Marc Brown; Cristeen (mother)

Janet Lonja

Benke

IN

1944 Ap 5

2001 D 27 (accident)

environmental compliance officer

Paul Benke

Michael Scott

Benson

CA

1960 O 12

1991 D 20

Carl Alan

Biesinger

[DE]

1949 Je 10

1990 Jy 13

Dennis

Bigelow

PA

1952 Ag 10

2005 Mr 29

theater director

Marie Bigelow

David Earl


Bishop

OR

1944 Ag 27

2004 My 21

mgr, OR DOT

Rex Lampert; Madeline Post (wife)

Mark Steven


Bishop

[CA]

1954 Je 24

1988 Ap 19

Stephen Michael

Blair

[CT]

1974 F 5

2008 F 28 (suicide)

writer; journalist

Drew McWilliams; Michael & Susan Blair

William E

Borenon

Eric

Botts

[CN or OR]

1963 N 29

2008 Mr 24

bartender

Maynard Klenzing

Kaelin

Bowers

VA

1965

2004 S 22?

project mgr, Intel; activist

Christa-Margaret Nelson

Richard Ellsworth

Braden

Ric

OR

1960 Jy 17

1994 N 4

composer

Wayne

Twyla Faith

Brady

OR

1954 Ja 14

2003 F 19 (cancer)

U.S. Army; hairdresser, Dolce Salon

Cynthia L. Hovind; Arthur & Mildred Brady

Chester S

Brinker

aka Ester Hoffman

[CA]

1949 Mr 9

1984 My 5*

Harold Moore of Colton

Robert Lee

Britt

Bobby

[OR]

1958 N 11

1993 F 7 (stab victim)

Marguerite Ann

Brodie

1953 O 20

1997 D 25

activist

Marilyn Brodie

[William] Kirk

Brown

1955 Je 25

1991 My 17

Beverley Ann

Brown

CA

1951 F21

2005 O 27 (cancer)

author; activist

Tee A. Corinne; Ann L. Clark & Elton John Brown (parents)

Jay Dean

Brown

1937 Je 17

1990 Mr 22

editor, Just Out

Ren�e LaChance

Joseph Marshall

Brown

WA

1966 Mr 17

1994 Ap 14*

dancer

Lyle Sweeny; Gary & Kathy Brown

Richard Lee

Brown

ID

1946 Ja 23

1991 Jy 5*

Coast Guard; activist

Philip N. Anderson; Wilber & Ruth Brown

Robert Lee

Brown

Bob

OH

1973 N 14

1995 Ag 7*

U.S. Army; certified nurse

Richard; Francis; Nancy Birch

David Duncan


Bryson

[WA]

1960 F 3

1994 O 30*

model

Sean T. McCurdy; Willaim M. & Natalie E. Bryson

Robert John

Buckmaster

Rob

[WA]

1964 Je 5

1995 N 2

Fred Ross; James & Corline [Buckmaster]

Russell Patton

Budd

TX

1957 D 8

1993 Jy 11*

employee, Dorothy Bay's Secfretaial Service

Bernell & Mary Budd

William Peery


Buren

Bill

[OR]

1950 Jy 29

1991 Je 19

Wally


Burke

Michael D

Byerley

OR

1955 Jy 31

2000 Mr 29

U.S. Navy; activist

Daniel Dale

Thomas Jerome

Bylebyl

NY

1955 Ap 22

1993 N 19

artist

David Jones; Harry & Laura Bylebyl

Michael James

Calder

WA

1960 Mr 1

1994 F 6*

mgr, tile company

Catherine Joan Hector (sister)

Charles

Callaway

Dan

OR

2007 N 16 (murder)

clinical research associate

Jonny Shultz; Phillip & Karyn Callaway

David

Callentine

Eric W

Callicotte

OR

1958 Ap 27

1999 Ja 28*

home remodeler

Tom Krcmaric

Peter Jesus

Cancel

P'RICO

1967 Mr 12

2005 N 22

nursing assistant

Steve Hensler

Truman

Capote

1984 Ag 25

writer

Kevin Gene

Carter

WA

1956 Ap 10

1981 Mr 16*

Betty & George Fowler

James

Case

OR

1949 N 5

1987 Je 22

founder, LifeLink

Edd

Casto

WV

1945 My 12

2002 O 2

customer service specialIST

Naomi Casto

Vincent LeRoy

Chalk

WA

1944 O 22

1990 O 2*

Elmer & Faey Chalk

Chuck [Charles Lawrence]

Chapman

1952 My 24

1990 Ap 19

[George] Rocky

Clair

1952

2003 D 25

Durk Kay


Clark

UT

1957 S 28

1991 Ap 7*

waiter

Ronald & Patsy Clark

John Mic


Clark

1950 Jy 10

1981 O 31

Roger


Clark

Scott [Rolla]


Clark

[OR]

1953 O 1

2001 Mr 25

William Roger

Clark

MI

1957 O 18

1994 My 1*

waiter; model

Lance Vannier; Marion & Roger Clark

Al


Clausius

Hattie Mae

Cohens

Casanova

age 29

1992 S 26 (burns)

poet

Bill


Colvey

Donnie Lee

Comstock

MO

1976 D 6

2004 My 3 (heart attack)

counselor; caregiver

Carl Tobey; Mike & Francis Patrzkykont (parents)

Michael Norbert AL

Conway

PA

1954 N 6

1993 F 20

gardener

David Pennington

Br. Adrian

Cook

[Brian?]

Marion

1944

1998 Je 13

Cheryl

Tee

Corinne

Linda Tee Cutchin

FL

1943 N 3

2006 Ag 27 (cancer)

artist; author

Beverly Anne Brown

Stephen Anthony

Corpuz

OR

1955 My 23

1983 Mr 26

tailor

Carl Blessing

Gary Lyn


Corwin

TX

1952 Jy 30

1985 O 21

Ronald Douglas

Costner

Tree

CA

1949 N 16

1990 F 5*

Flossie

Lee


Crain

Silver Lee

Davis

FL

1954 My 29

1999 N 6 (cancer)

U.S. Navy; acupuncturist; herbalist

Anna E. Phillips (mother)

Susan Kay

Davis

IL

1946 Je 22

1993 O 16

lab technician

Jennifer Carley; Emilia Carley-Roe

Robert C


Dawkins

Bob

NJ

1955 O 11

1995 Jy 19*

adm. asst, day center

Austin Gray; John & Jean Dawkins

Tom

Deas

OR

1947 F 11

1994 N 5*

U.S. Air Force

Bill Bentley; Jerry Deas (twin brother); Bill Deas (father)

Jeffrey Earnest

Devore

1956

1996 Je 20

Bob

DeWalt

MO

1952 Ag 12

1989 Ag 20

activist; dir, Phoenix Rising

Stan & Dorothy DeWalt

James

Dickensen

Terry


Dillion

[David Bruce Deitch]

Jeffrey

Ditzler

Eugene Allen

Doney

PCZ

1964 Ja 14

1988 F 13 (murder)

U.S. Army; employee, Pay Less

Norman Doney

Loeta K.

Doyon

Mona

CA

1940 F 27

1992 Ja 27 (cancer)

co-owner, Linden Tree Deli

Lurene John

David E

Drummond

CA

1956 My 16

1991 D 17*

Steve; Dee Hartsorn

Robert Paul

Dunn

Raunchy
Robert

KS

1946 F 22

1987 Je 16

writer; gay activist

Katy

Eaton

[NY]

1954

2007 My 26

lawyer

Walter G. & Elizabeth B.Eaton

Casey Cameron

Elliott

n�e
Cindy
Aileen

OR

1955 Ja 21

2005 O 29

Nancy Hesselman; Gene F & Lois A Elliott

Sweeney Michael

Ellis

WI

1959 Ja 3

1992 O 31

nurse�s aide

John & Oakie Ellis

Roxanna Kay

Ellis of Medford

[CO]

1941 N 3

1995 D 7 (murder)

property mgr

Russell T.

English

NY

1937 Ja 26

1992 Je 5*

interior designer

Joseph Dier

David Harry

Evans

OR

1949 N 23

1993 Jy 16*

engr, OR Public Broadcadsting

Don & Eileen Evans

Kevin

Fenstermacher

[WV]

Michael Douglass

Finn












1948 Ap 27

2000 F 22

Robert Russell

Fleming

Robbie

[OR]

1976 Ja 9

2007 Ja 15

Diane Rivera; Robert & Anna Fleming

David Royal

Ford

1963 S 27

1991 Ag 6 (accident)

chef

Ed Walls

Kevin Monroe


Forney

[OR]

1950 D 16

1993 S 24

graphic designer; instructor

Bob Hulsey; Harriette Forney

Michael Allen

Fox

WA

1960 Mr 10

1992 Jy 4*

nurse

Tony Schwally

J R


Franklin

Steve

Fredrick

MI

1949 D 31

1994 D 26*

social worker; activist

Cliff Jones; Ken Guappone; Lloyd & Patricia Fredrick

Douglas Lee

Freebury

Doug

MT

1955 Ja 29

1991 O 7*

escrow officer

Blake Walter; Vernon & Julia Freebury

Cory Del


Fry

OR

1960 Ap 13

1991 S 4*

banker

Reed Clark; Earl & Nancy Fry

John E.

Fryer

[KY]

1937 N 7

2003 F 28

psychiatrist

Steven Edward

Funderburk

CA

1959 Ag 26

1989 Ap 7*

Ben

Daniel Fred

Furrer

OR

1949 D 11

1990 Jy 22*

activist, PAL

Chester Brinker

Trent Mandel

Gagnon

1961 Ja 4

1993 D 16

Judith

Garcia

1984 Jy 7;

Laurie Louise (Foster)

Gardener

[CA]

1951 S 2

2003 Ap 20 (cancer)

activist

Jamie Hart

Kay Louise

Gardner

age 62?

2002 Ag 28

composer; musician;author

Colleen Fitzgerald

Dennis

Gartner

ND

1949 Ap 21

2004 Ap 19

hair stylist

Claudine Gartner (mother)

Darrell Robert

Geisler

OR

1959 Ja 23

1989 Ag 25*

actor; activist

Dorothy & John Geisler

Daniel Arthur


Gessner

Dan

ID

1954 N 16

1993 My 8*

U.S. Band (operations)

Steven Fulmer; Arthur S. & Gloria Gessner

Gloria M (Anderson)

Gessner

WA

1928 O 11

2001 O 12

realtor

Arthur (spouse); John Gessner (son)

Barbara Jane

Gilpin

OR

1953 N 12

1998 F 24 (murder)

Jacqueline Julita Anderson; William R. & Jane M. Gilpin

James Andrew

Glyer

MN

1918 My 11

2007 D 18

pastor, MCC

Jim Boyken; Al Williams

Sara L.

Gogol

IL

1948 Je 4

2004 Ag 5

professor, PCC

Elaine Carter; Sam & Rose Gogol

Mark James Jude

Goldsmith

SD

1957 Ag 28

1994 Ja 27

owner, hair salon

Dave Corral; Jim & Ann Goldsmith

David Walter

Goller

NJ

1947 S 17

2002 Jy 12 (cancer)

forester; USPO employee

Jeff Richard; Walter W & Mildred Goller

Sven

Gomez

COLOB

age 42

1999 Mr 25 (murder)

Alexander John

Goodrum

Bear

2002 S 28 (suicide)

activist

Edwin Paul


Gorton

Ed

[OR]

1947 Jy 21

1993 O 16

Gary L.

Granlund

ID

1949 Ap 18

1996 D 9

landscaper

Jeff Reed; LaVerne Granlund & Agnes Foster

Susan Michele

Gregg

DE

1950 N 7

1994 O 30

computer consultant

NinaGardner

Brian

Gregory

NV

1961

2007 Mr 24 (heart failure)

employee, Pendleton Woolen Mills

Steve Leaming

Joe David

Griffin

TX

1945 S 17

1991 O 11* (cancer)

employee, Tri-Met

Darius

Rick

Griffiths

MN

1955 Jy 11

1993 Ap 17*

U.S. Navy; dental technician

Edwin A & Mary Lou Griffiths

Timothy

Gripp

OR

1955 O 23

2006 Jy 10

apartment maintenance

Wayne, Gary, and Darrell Gripp (brothers)

Richard S.

Gurney

Agnes
Gooch

IL

1939 Ja 4

1994 My 28*

teacher; activist

Daniel Gurney [sic]; Agnes A. Gurney

Ronald Earl


Hale

Ron

1944 Ag 11

1989 S 30

Evelyn

Hall

TN

1938 My 30

2008 Ap 8 (stroke)

co-founder, Senior Housing�(SHARE)

Mary Beth Brindley

Davi James

Hamilton

Rose
Empress VI Mame

OR

1935 Ja 2

2007 Je 4 (stroke)_

U.S. Army; customer service rep

James Ray

Hammons

Jimmie

CA

1950 Je 17

1999 Mr 18 (pneumonia)

U.S. Army; maintenance worker

Norma June Cottrill (mother)

Jim Gus

Hanches

WA

1951 Ag 2

1994 Ja 10 (liver failure)

development director, Reed College

Michael Austin; Mrs. Gus Hanches

Bill

Hancock

MI

1955 My 27

2006 Je 29*

public health activist

William Reed

Robert Ellis

Hanson

1930

1998 Ap 12

Elizabeth Anne

Harbaugh

Izzie

PA

1927 May 18

1999 Ja 12

Dallas G.

Harnden

WY

1957 Mr 27

1994 S 8 in WY

painter; sculptor

Ridge Durand (father)

Jim

Harper

IN

1940 S 11

2008 Mr 17

U.S. Marines; minister

Robert Ryan

Robert Shannon

Harrington

OR

1964 F19

1993 F3*

administrative asst.

Robert Glen Harrington & Jerri Brousseau (parents)

Renne Lee


Harris

OR

1941 Ap 26

1995 My 20*

minister; chemist

Eileen Saling (mother)

Wayne Clifford

Harris

Skosh, aka
Rbt Frank Pattison

OR

1942 S 15

2006 S 10*(cancer)

artist; designer

Lou

Harrison

OR

1917`My 14

2003 F 2

composer

William Colvig

Lou


Harrison

Ron


Haynes

Scott [of La Grande]


Henley

[Sarah (spouse)]

Ed


Henry

R. B.

Hiatt

Temple
Dog

1951 F 19

2003 O 29

founder, Oregon Bears

Peter Leo

Higgins

1945 S 9

1986 S 11

Kenneth Raymond


Hingle

Ken

LA

1957 Ag 10

1991 F 22*

waiter

Scott Lucas; Faith Leighton (mother)

Larry Harold


Hinton

MT

1945 Ag 18

1995 Jy 2 (cancer)

city clerk, Beaverton; salesman

Robert Sherman

Robert D.

Hoblit

Bob

WY

1943 F 15

2003 Mr 18

U.S. Navy; owner, Family Zoo

Hal Edward

Holt

aka Amani Jubari

1948 Je 6

1990 Jy 22*

activist

Gary Floyd

Horn

[OR]

1946 N 6

1992 My 22*

gardener; employee, Continental Brass

George Oberg; Floy & Eleanor Horn

Alfred V

Houle

[ME]

1929 Je 1

1985 S 7 (murder)

Karen

Reese M.

House

IN

1938 My 18

2007 S 10 or O 9

educator; activist; founder, Cascade AIDS Project

Ted Guthrie

James F

Houts Jr.

Jim

IN

1953 Jy 28

2007 F 4 (accident)

business management; musician

Tom Taylor

Daniel Lee

Howell

Danny

MD

1963 Mr 26

2008 Ap 8

radiation therapist

Margaret L. & Robert D. Howell Jr.

Gary Ronald

Howell

"Radio
Man"

OR

1945 My 24

1995 Je 1*

entrepreneur (cleaning business)

Wayne Boulette; Lee Howell (mother)

Henry

Hummm

IL

1954 Ag 30

2007 N 26

painter; ceramics teacher

Ted

Hutchins

founder, Ted's Corner

Dean Quentin

Hutchinson

[MD]

1962 Mr 21

1991 Jy 23 (accident)

salesman

Richard Manning

Anna

Ingre

ENG

1942 My 17

2008 Jy 29

trauma therapist

Janice Marie

Inman

Ms.
Boogie

CA

1950 Jy 22

2007 Jy 29 (cancer)

corrections captain, sheriff's dept.

LaVerne Lewis

John Richmond


Ireton

Ric

1956 Ap 30

1992 S 26*

Gregory Logan

Jackson

OR

1958 My 9

2003 Je 13

employee, KGW-TV

Lois Jackson (mother)

Patricia

Jackson

OR

1931 Ap 21

2006 Mr 15 (cancer)

caregiver; activist

Albert [Jackson] (spouse)

Robert Harrison

Jackson

KS

1920 N 14

1999 My 11

teacher; drama activist

William Robert

Jamison Jr.

[OH]

1945 D 3

1995 Je 23*

arts advocate; activist

Bradley Rogers; William Sr & Alberta

Michael Henry

Jinings

OR

1949 F 8

1997 D 8

U.S. Coast Guard; bar/restaurant mgr

Hank & Marie Jinings

Neil

Johnsen

WA

1956

2007 O 30 (cancer)

activist

Mike Audette

Elwood

Johnson

Woody,
Lady
Elaine
Peacock

TX

1960 D 19

1993 O 27*

entertainer; activist

Ray Southwick

Elwood

Johnson

[TX]

1993 O

entertainer

Misy Waters Shanklin (brother)

David Lee


Jones

CA

1946 O 1

1981 Ag 17

Richard Earl

Joralemon

TX

1953 Ja 27

1994 Ja 25

Russell Andrew

Joyce

Russ

OR

1969 Mr 22

2009 Ja 26

Nurse

Andrew; Dave & Kate Joyce

Keith Carlton

Kendrick

OR

1953 Je 18

1995 Je 9*

office mgr., Bedside X-Ray Service

Pascal Peterson; Claire Kendrick

Morris

Kight

[TX]

1919 B 19

2003 Ja 19

activist

Roy

Keith Michael


King

[OH]

1955 Ja 1

1995 My 27

Paul Robert


King

LA

1959 O 27

1984 Ag 3 (accident)

construction worker

Marshall & Lillian King

Roseanne

King

1954 D 8

1996 Mr 29 (diabetes)

writer; activist

Resa Allen; Frank & Carma King

Michael Lee

Kludt

1953 F 1

1993 O 8

Patrick

Landels

OR

1949 Mr 17

1988 O 11

[teacher]

Roni

Lang

1931

2006 Jy 8

U.S. [Army]

Sylvia Kathleen

Langley

Kathy

[OR]

1961 D 24

1992 N 1

David Duncan


Lee

1953

19?? Mr 10

James Preston

Leflar

HI

1947 Ag 25

1989 N 7*

businessman; model

Michael Robert (Dr.)

Leone

TX

1951 Je 27

1994 D 19*

nephrologist

Tom Barreto Jr.

Donald Bret of WA Co

Loftis

[OR]

1960 O 16

1993 My 20

Tom


Long

Allan Keeston

Lowery

Keeston

1949 N 17

1993 Ag 29*

civil servant

Fred Neal

Scott Gregory

Lucas

1958 D 21

1995 F 24

treasurer, Right to Privacy�

Duck

Luuv

Diane Frances

Lynch

My Di

1960 Ap 28

1993 Jy 26 (suicide)

D. Dennis

Michael

Lyons

Heather

MacAllister

Reva
Lucian

MI

1968 F 25

2007 F 13 (cancer)

entertainer

Kelli Dunham

David Louie

Mader

MN

1942 Jy 9

1993 Je 14 (violence)

construction worker

Bobby Mark

Maes

[OR]

1969 N 25

1993 My 14 (murder)

Ruth Maes (g-mother)

James T

Mahoney

Jim

1929 Jy 19

1984 D 16

gay activist

Jeffrey William

Manus

Jeff

CA

1970 Ja 10

1998 My 16

telephone operator (deaf)

Jay Heidenrich

John Reed

Maplesden

CA

1955 D 17

1993 Mr 1

Daniel J.

Marks

Dan

[PA]

1945 Ap 7

2002 O 30

engineer, defense industry

Wayne Kirk

M L of Marion Co

Marsh

[AL]

1922 Ag 19

1993 Ja 14

Ann?

Gloria

Martin

[WA]

age 79

[1995]

writer; feminist

Barry Alan

Mayor

OR

1959 N 7

2003 Mr 10

medical technologist

Dana Busch

Jerry

McBride

1999

Corey Baker

Gladys S

McCoy

[AL]

1928

1993 Ap 11

state ombudsman

William McCoy(spouse)

Mathew Lee

McDonald

[OR]

1958 Je 3

1989 S 25*

Diana Rae Parker (mother)

Sam

McDonnell

George [F]

McGovern

Silas Leon

McGowen

Silas Battenberg

GA

1953 Ja 17

2003 Je 6 (cancer)

financial controller

Scott Philips

Scott H

McKellar

[OR]

1962 Je 11

1995 D 18

Robert Eugene of Clackamas Co

McKenny

Bob

[MN]

1943 [Ag 22]

19?? S 14

James Bruce

McLeod

MN

1946 D 29

1995 N 4*

U.S. Navy; C.C. Slaughters

Randal Jackman

Daniel B

McMannan

Dan

[MA]

1946 D 9

2001 N 29

Vernon J

McManus

[WA]

1937 My 3

1994 Ap 6

JoAnna Erin

McNamara

aka Brian McNamara

OH

1950 Jy 8

1998 Jy 7

activist

Jennifer Crock

David G

Miller

[WA]

1953?

[1994 D 11]

David Thomas

Miller

[OR]

1965 Jy 2

1992 N 11*

activist; artist

Thomas & Gale Miller

Nathan E

Miller

[NE]

1948 O 20

1996 Je 24

musician; technology instr

Robert J. Barzler

Brian Heath

Mock

[NY]

1946 N 26

1992 S 27 (burns)

teacher

Darin

Moore

WA

1963 Mr 24

2007 May 29

warehouseman

T. Moore & Linda Brown (parents)

Harold Franklin

Moore

OR

1945 Ag 6

1989 D 1*

staff reporter, J.O. and The Nat�l Alliance

Gary Hampton; Vivian Patterson-Steel (sister)

Joe Rosas

Morales

[NM]

1951 N 28

1994 O 7

Kim Ivy

Morano

[NY]

1957 Mr 23

1998 Ja 8 (cancer)

reconstruction co.

Cheryl Cherry; Bob & Dana M. Morano (mother)

Ace Henry

Morrical

Brandy

NJ

1961 S 22

1990 Ag 7*

hairdresser; teacher

Regina Henry (sister)

Ronald P

Morrill

Ron

MA

1967 Ja 29

2001 Je 12

Richard Soule; Alfred & Marion Morrill

Steve H

Mount

1959 Jy ??

Richard A.

Mueller

Rick

MN

1956 Ja 15

1990 Ag 5*

Roland Cabrena; Ric Rease

Terryl Joseph

Myers

T J

1960 F 7

1990 Ag 28*

Michael; Randy (brother)

Michael Douglass

Myrick

1954

1999 S 14

Kathleen (Boyd)

Nachtigal

MN

1932 Je 13

2008 Mr 20 (Alzheimer's)

county judge

Fred C. Nachtigal Jr. (spouse)

Carol Marie

Nale

WI

1952 S 30

2004 Ag 13 (cancer)

entrepreneur (sports massage)

Ernest & Gwen Nale

Charles Morris

Nance

Chuck

TX

1942 Je7

1992 D15*

therapist

Dustin Posner; Claire Nance (wife)

Pamela Lynn

Neill

[OR]

1955 Jy 23

1991 Jy 29 (suicide)

teacher; loan officer

Joan M.

Norman

[OK]

1933 F 10

2005 Jy 23 (accident)

activist

Bob Youdan (companion)

Joel

Norman Jr.

[DC]

1957 F 14

2003 My 24

Joel & Georgia Norman

Keith

Notziger

Jean M.

O'Leary

NY

1948 Mr 4

2005 Je 4 (cancer)

activist

Lisa Phelps

John Michael

O'Rourke

NY

1950 N 15

1995 Jy 20

employee, Bureau of L.M.

Skip Slake; Tom & Mildred O'Rouke

Jeanette Amelia

Odenbaugh

Jen

[ND]

1953 S 30

1996 D 10

youth advocate; counselor

Yvonne Smith; Jim & Marion Odenbaugh

Michael Lee

Officer

[CN]

1964 D 8

1992 S 12

Bill Clark

Dom

Orejudos

Etienne
Stephen

age 58

1991 S 24* in CO

erotic artist; dancer

Chuck Renslow

James Vearl

Pennoyer

[OR]

1969 Ap 11

1995 Mr 29

Nestor O.

Perala

NJ

1922 Ag 21

2007 Jy 19

U.S. Army

Myra Jean Kendrick (spouse)

Sarah

Pettit

1966

2003 Ja 22 (lymphoma)

publisher

Robert L

Pitchlynn

1942 Je 30

2000 Ja 1

US Marine Corps: art collector

David Andrew

Pittenger

[OH]

1949 Mr 6

1993 S 7

Richard [E]

Pittenger

[PA]

1956 D 26

2006 Ag 4

Stephen Randall

Ponce

Randy

[CA]

[1960 Ap 6]

1989 D 6*

activist

Cal & Donna Hall

David Louis

Powers

1953 Mr 31

1993 S 1

John

Preston

[ME]

age 48

1994 Ap 28*

writer; editor

Duane

Prinslow

Paul Ray

Province

OR

1960 Mr 1

1992 Ag 22*

Rick Lloyd Brooks; Michael Hatleny

Jeffrey A.

Pruett

CA

1959 Jy 31

1989*

Joel Redon

Robert Allan

Ralphs

Bob

1950 Ap 20

1995 My 6

therapist; activist

Leila Ralphs

Richard Earl

Rease

Ric

Clackamas

1939 Ag 8

1975 Mr 3

[Bonnie (spouse)]

Joel

Redon

[OR]

1961 N 15

1995 Je 6

novelist

Joan Taylor; Earle & V'Anne Didzun

Robert Ernest

Reed

Bobby
Roxanne

[OR]

1962 Ag 11

1994 D 2

bartender

Steve Bouller

William D.

Reed

KY

1963 Je 27

2004 Ap 7

nurse

Bill Hancock

Phillip G

Reedy

[WA]

1956 F 26

2004 O 2

David Peter

Reimer

1965

2004 My 4 (suicide)

Jane Anne (spouse); Ron & Janet Reimer

Sally

Richartz

MN

1933 Ag 4

1993 My 2 (cancer)

R.K. Richartz (daughter)

Fern E.

Ridge

[OR]

1957 Ag 6

2002 Mr 8

bartender

Steven Nief?

Austin

Riles

Lonnie Ray

Riley

Ray

1952 Je 22

1995 Ja 7*

Joe D. Gray; Gordon & Kathleen Buening

Ed

Rioseco

Herbert

Ritts

Herb

CA

1952 Ag 13

2002 D 26 (pneumonia)

photographer

Erik Hyman

[William]

Roark

Sunny

Frank Livezey

Roberts

[OR]

1915 D 28

1993 O 31 (cancer)

activist

Barbara Roberts (spouse)

Melvin Martin

Rogers

Mel

[OR]

1923 N 14

1993 O 18

Helen Rogers (spouse)

Jon [P]

Rollins

[1954 Mr]

Darren N

Roth

[WA]

1959 N 9

1989 O 10*

Steven Wanvig

Richard Philip

Roth

[OR]

1948 Je 30

1986 Ja 21

Jerome K. Roth (brother)

Joseph

Rowe

FL

1962 N 30

2007 Je 18*

musician; photographer

Jack & Mary Rowe

Brad Wayne

Roy

[MT]

1957 Je 15

1991 F 9*

food service mgr

Ella Mae Roy

Mache

Sanderson

Parker

CA

1960 Ag 12

2006

horticulturist

Sean Hogan

Patrick Christophe

Santiago

[CA]

1951 Ja 30

1989 Ja 27

William

Sapios

Bill

NJ

1936 Je 25

2008 O 28

artist; waiter

Stella Sapios (sister)

Timothy George

Sapp

PA

1952 Jy 14

1987 N 20

purchasing mgr

Jeffrey Unger

Pat[ricia Ann]

Savage

[SD]

1944 Ag 28

2003 F 29

Mark

Schaer

age 31

1991 D 13*

David; Kelly; LBS

James John

Schelot

"Jim"

OR

1950 My 4

1984 Jy 31

social worker

John & Mabel Schelot

Mark David

Scheurman

[OR]

1956 My 6

1993 Ag 25

Douglas K

Schmidt

2003 N 18

Sandra Wierzba (mother)

Ronald G

Schmidt

1936 Ap 22

1992 N 7

public relations expert

Ede (spouse)

Jonathan Walter [Stokes]

Schneider

1938 Mr 14

1993 Je 23*

AIDS activist

Dwayne Prinslow

Margaret L.

Schuette

Peg

OH

1951 F 27

2005 Ja 9

Catherine Williams (sister)

James F

Scruggs

Jim

[MI]

1959 Jy 23

1995 Mr 1

Anne

Seeber

OR

1968 Ag 22

1993 N 25 (leukemia)

Sariantra Kale; Mama Hauk

Misty Waters

Shanklin

TX

1956 D 21

1993 D 15*

U.S. Marines; entertainer

Woody Johnson (brother); Sullivan Johnson & Audria M. Edwards (parents)

Ann M.

Shepherd

MO

1918 D 30

2003 Ja 4

reporter; PFLAG founder

Bill Shepherd (husband)

William K.

Shepherd

OR

1913 Jy 25

1995 Mr 9

attorney; activsit

Ann Shepherd (wife)

Keith L

Short

Sweed

age 36

1990 S 27*

chef

Catherine

Shuck

PA

1916 Mr 16

2005 N 13

U.S. Army; nurse

William & Mary Roney (parents)

Richard Daniel

Shurts

Rick

OH

1951 My 14

1991 O 10*

therapist; nurse�s aide

Doris Shurts; Robert Barzler

Maston

Simmons

1966

2006 Ja 14 (heart failure)

Eric

Roland L.

Simmons

WA

1939 D 15

2003 F 8

florist

James L & Frances G. Simmons

Thomas Arthur

Simonds

Tom

KY

1957 Ap 7

1987 O 17*

composer

Ruth Simonds Hildreth

James D

Simons

KS

1959 Ja 6

1993 S 25*

clinical nurse

Rocky Bluhagen; Jo-Anne & Josef Meditz

Andrew E.

Slavin

PA

1954 S 18

1996 Ap 3

pyschotherapist

Thomas Blickle;Patricia Slavin

William [of Eugene]

Sloat

[1993]

activist

John E.

Smith

[1991]

Michael Elmore; Ginger (sister)

Rod W

Smith

[IL]

1959 O 3

1993 F 12

employee, Fred Meyer; stylist

Mike & Mae Smith; Ron Huxhold

Ray C

Snively

WA

1929 F 25

2009 Mr 5

teacher; counselor

Jim Ploeg; Roger Snively (son)

Terry Allen

Snowden

MD

1946 O 2

1995 S 10

composer; pianist

Arthur & Claudine Snowden

Ray

Southwick

1946

2005 D 23

businessman; activist

John Phillips

Dennis James

Spaight

1954 O 2

1993 F 6

Brett McPhail

Spier

[OR]

1968 Je 28

1991 Ja 16

Henry L.

Stack

Hank

MO

1917 Ag 18

2002 Jy 31

advocate for the deaf

Sharon, Kelly Magee, & Holly (daughters)

Harley Lapierre

Stainhauser

Tim

CA

1948 Ap 6

1993 Mr 22*

US Air Force

Kellan Dean Desper

James Edward

Stanek

Jim

IL

1943 Mr 21

2003 F 5 (pneumonia)

urban designer

Dorothy B (mother)

Paul Michael

Starr

[IL]

1949 Jy 6

1992 D31*

Fred; Pattie Ladd

Charles

Steele

Chuck

age 73

1998 Ap 17

U.S. Army; writer; activist

Candace (spouse)

Raymond Lee

Stein

IL

1956 My 16

1994 Ag 16*

vendor; machinist

Brad H

Stephens

[OR]

1952 N 12

1995 Ja 15

Donald Wayne

Strausbaugh

OR

1929 My 24

2003 O 5 (cancer)

activist

Earl & Eva Strausbaugh

Philip Kent

Stuart

OR

1952 My 25

2006 Ap 15

U.S. Army; chef

Chris Stein; Miriam Stuart (mother)

Scott Ray

Styles

OR

1956 Je 17

1992 O 1*

cook; housekeeper

Mary Ward (mother)

Bill E.

Surridge

CA

1942 Ag 26

2003 Ag 14

barber

Gary Ross

Don

Sutton

H. Lee

Swantek

NY

1923 Ja 19

2002 F 6 (cancer)

co-owner, Hobby Hut Ceramic Studio

Donald J. Hutchinson

Jon N�namdi

Sweet

[OR]

1975 O 27

1993 O 2 (violence)

Anne Sweet

Frederick Dean

Teifel

Fred

OR

1957 Ja 19

1999 Mr 22 (cancer)

teacher

Frances Teifel; Jason (son)

Harry James

Thalman

Jim

1953

1990 Jy 19 (murder)

artist

Bonnie

Tinker

2009 Jy 2 (accident)

acivist

Ric James

Tolonen

[OR]

1953 O 24

1990 Jy 19

Jake

Trujillo

1994 Ja 23*

hairdresser

Sharon Tujillo

Sarah Ellen

Tucker

CA

1979 D 26

2006 Ja 12 (accident)

feminist

Charlie & B.J. Tucker

Willie M

Tucker

[NY]

1937 D 24

2004 N 20

cosmotologist

Rachel Tucker Glasper (mother)

John Franklin

Vorhies

NV

1962 S 12

1992 O 9*

David Frank

Walker

[OR]

1955 N 4

1987 Ag 15

teacher

Maurice Horn; James & June Walker

Richard E.

Walker

Dick

IL

1935 Ap 14

2008 My 31

teacher; professor

Marc Walters

Anne Dean

Walker-Guzman

WA

1952 F 14

2005 Ap 14 (cancer)

U.S. Navy; Tektronix

Phillis Mozingo (mother)

Ariel

Waterwoman

[CA]

1952 Ap 9

1995 Ja 3 (cancer)

health counselor; editor, Just Out

Perry J.

Watkins

[WA]

1948 Ag 20

1996 Mr 17*

activist

Renee Michelle

Weise

[OR]

1944 O 29

1989 D 1 (accident)

Pamela; John Earnest & Ira Hermann Weise

Jerry

West

1986 My 9

actor; theatre director

Gary Leon

Whitehead

CA

1961 O 14

1994 Jy 24*

waiter; bartender

Brian Smith; Mille & Art Rucker

Dawn Louise

Wicca

OH

1953 S 20

2007 Mr 17 (cancer)

bookkeeper; feminist

Tom Brenholz; Kirby Umer (spouses)

Gale

Wilhelm

OR

1908 Ap 26

1991 Jy 11 (cancer)

writer

Wilson P. & Ethel Wilhelm

Jeffrey Scott

Williamson

MT

1970 Ja 31

2002 Jy 12

website marketer; caterer

Gary C. Williamson; Barbara L. Bartell (parents)

Robert L.

Wilson

Swifty

OR

1926 O 10

2002 F 11

custodian

Lois O'Neal (sister)

Steven C

Witt

[OR]

1956 Ag 2

2006 Jy 3

auto mechanic

Carolee Beavers; Charles E. Witt

Monique M.

Wittig

[NY]

1935 Jy 13

2002 Ja 3 in AZ

professor; feminist

Sande Zeig; Maria Wittig (mother)

Robert

Wright

age 31

1999 Je 12

student, PCC Cascade

Grae A

Wyddn

[OR]

1953 Ag 7

1989 F 12

Richard Allen

Yorba II

Rick

[CA]

1954 Jy 11

1995 Mr 28

Ric

Young

Darrell L

Zabell

[OR]

1946 Ap 3

1996 S 11 in Vancouver

Vincent C.

Zepeda

TX

1945 Jy 28

1990 O 16*

nurse; caregiver

Lucky

[Tony] Michael

OR

1959 Je 7

1998 Ja 5

logger

Janet Hatfield (mother)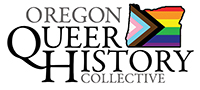 Copyright ©2011 Gay & Lesbian Archives of the Pacific Northwest