A history of GLAPN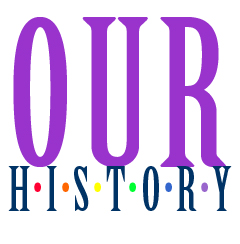 The Gay and Lesbian Archives of the Pacific Northwest (GLAPN) was formed in October 1994 by community-based historians to preserve the history of sexual minorities in our community.
GLAPN is a 501(c)(3) non-profit organization, founded by Thomas Cook and friends in October 1994.
Impetus for founding GLAPN came from Allan Berubé and his national series of workshops, advocating the need for communities to start efforts in preserving their gay and lesbian heritage.
GLAPN maintains strong alliances in the LGBTQ community, striving to discover, preserve and share the diverse heritage of all colors of the LGBTQ rainbow.
GLAPN rose to the challenge of starting an archive in Oregon that scholars and writers could access when documenting and researching queer source materials of historical interest.
We were fortunate at our beginning to partner with the Oregon Historical Society, a private archives foundation in Portland with a mission to preserve Oregon's collective cultural heritage. This relationship would present a dual benefit: GLAPN's collections would be stored in perpetuity as a public trust, and the Oregon Historical Society could open a new library section dedicated to queer studies.
Over the years, GLAPN has become a respected resource, and as times have changed, interest in queer history has increased. GLAPN has, from time to time, conducted gay history walking tours, sponsored panel discussions, and helped other queer organizations in their own archiving efforts. The archive at OHS has become a welcome resource for scholarship. Researchers and writers have made use of the GLAPN collections for content, thus continually expanding the collection's overall reach and value.
GLAPN Board of Directors, 2023    
Melissa Cornelius Lang, President
Melissa (she/they) holds a Master's degree in Public History from Portland State University. Melissa was a GLAPN Queer Hero in 2021, and her profile may be viewed at this link.
James Rodgers, Vice President
James (he/him) works as the Project Coordinator for the Japanese American Museum of Oregon and has a background in Japanese culture and museum archives.
Harold Strong, Second Vice President
Now retired from a career in Portland's business community, Harold (he/him) has been a leader in the gay community since the mid-1970s when he became the first African American elected Emperor of the International Court System. He has participated in countless charity benefits and is considered to be the region's foremost authority on Rose Court (ISRC) history and traditions. Harold has received international recognition for his charity work.
Robin Will, Treasurer
Robin (he/him), a native Oregonian, spent his working years in the publishing industry in the Pacific Northwest, both as a writer/editor, and on the production management side of the business.
Cayla McGrail, Secretary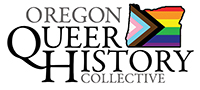 P.O. Box 3646 • Portland, OR 97208-3646 • info@glapn.org
Copyright © 2021, Gay & Lesbian Archives of the Pacific Northwest