Queer Heroes NW 2014:

Sam Adams
Samuel Francis "Sam" Adams (born September 3, 1963) served as former Portland Mayor Vera Katz's chief of staff for eleven years before being elected to Portland City Council, where he earned a reputation as a policy-driven advocate for sustainability, the arts and LGBTQ rights.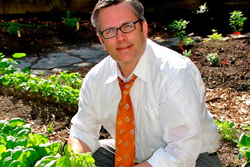 During Sam Adams' time as a city commissioner he was instrumental in making Q Center a reality, surveying the community at Pride and using his pull to ensure that Portland's LGBTQ communities would have a permanent, safe, supportive place to call home for years to come.
Adams was elected to a four year term as Portland Mayor himself in 2008, garnering 58% of the vote with 12 other candidates on the ballot, earning him the historic title of "first openly gay Mayor" of a top-30 city in the United States.

Sam was named Executive Director of the City Club of Portland just 2 weeks after his mayoral term ended. Adams characterized his new position as a "fantastic opportunity to do community building, work on improving the civic health of the city, and to support the members' work in researching tough public policy issues."
To this day, Sam Adams remains a huge champion for Q Center and many other LGBTQ causes throughout the state.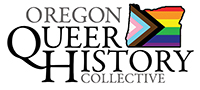 Copyright ©2014 • Gay & Lesbian Archives of the Pacific Northwest