Queer Heroes NW 2014:

Antoinette & Keith Edwards
PFLAG Portland Black Chapter (PPBC) is the first PFLAG chapter in the nation created by and for the Black community. It is dedicated to supporting African American LGBTQ persons, families, and friends through love, education and advocacy. Participation has been inclusive to all sexual orientations, races and gender identities. These efforts have contributed to equality for all LGBTQ people.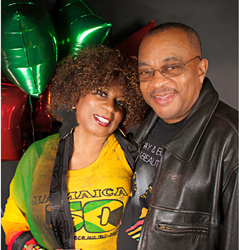 The group has helped parents accept their children, worked to prevent bullying, and fostered the organization of gay-straight alliances (GSA's) in the schools.
Khalil Edwards the energetic and skillful coordinator of PPBC, is the son of Antoinette and Keith. Antoinette is one of PPBC's founders, and Keith is a strong supporter.
Antoinette and Keith have supported LGBTQ youth over the years by opening up their home, a safe haven for many years. It has been and will always be a place where LGBTQ youth can be their true selves and be accepted with love.
Antoinette has a long history of working for social justice, receiving the 2009 Gladys McCoy Award and the 2013 Social Justice Fund Northwest's Jeanette Rankin Award. She is also featured in Portland's Women Making History Mural. Antoinette started the first GSA at Jefferson High School.
In 2001, Keith was the first African American to be elected Business Manager/Financial Secretary of a Construction local union in the history of the IBEW. In that capacity he advocated for and supported LGBTQ members. One of his proudest accomplishments was supporting the expansion of healthcare benefits to include same sex couples. Keith and Antoinette worked together walking door-to-door educating voters in the African American community on Measure 36, encouraging them to vote No on 36.
Antoinette and Keith have made Oregon a better place for all of us.
For more about the contributions made by Antoinette and Keith Edwards, please see:
https://www.youtube.com/watch?v=H2MLycrdZNY
https://www.facebook.com/permalink.php?story_fbid=10153432591000335&id=
176585345334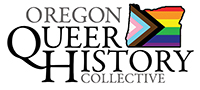 Copyright ©2014 • Gay & Lesbian Archives of the Pacific Northwest