Queer Heroes NW 2014:

Joachin Lopez and Edna Vasquez
Edna Vazquez and Joaquin Lopez are two celebrated Latino performers and songwriters whose presence grace numerous LGBTQ community stages and events. Each is an established artist with a devoted audience and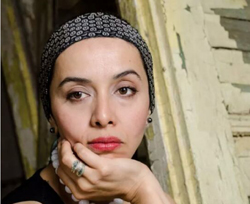 following. Both accompany themselves with guitar and collaborate with other musicians. Both blend poetry with music. Bicultural and bilingual, both are bridges uniting the Latino, LGBTQ and broader Portland communities through song.
Edna hails from Colima, Mexico. Her musical styles range from Latin American boleros and rock to intimate folk trovas. She's achieved national attention from performing on television shows Tengo Talento, Mucho Talento and Sábado Gigante and she regularly tours California and Texas. A passionate performer, she reveals her unique soul through her original compositions with a velvet voice full of warmth and depth. Admired by the Latino community, she's always in demand to perform with mariachi for special occasions.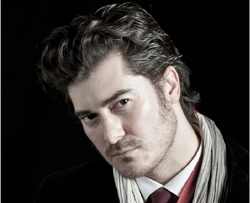 Joaquin is a longstanding board member of Portland Latino Gay Pride and heavily involved in the arts. With his family, he manages one of Portland's popular standbys La Bonita in the Alberta Arts and Overlook neighborhoods. Inspired by Mexican folklore and the Latin American bolero, Joaquin Lopez delivers a world of musical nostalgia and elegant melancholia performing original lush ballads and melodies with an ashen baritone voice often accompanied by the harp or classical guitar.
Their music is available at EdnaVazquez.com and JoaquinLopezMusic.com.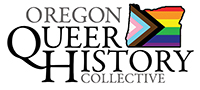 Copyright ©2014 • Gay & Lesbian Archives of the Pacific Northwest