Queer Heroes NW 2014:

Michael Dell Long
As a legislative intern to Oregon's U.S. Senator Mark O. Hatfield and as a political science major and law student at Willamette University, Michael Dell Long studied the practical workings of government. He uses that education daily on behalf of the Human Rights Campaign in Oregon and SW Washington, working to achieve LGBTQ equality at the Federal, State and local levels.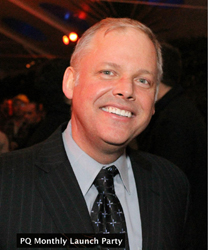 Michael (aka "MiLo") knows his way around the halls of power – in Washington, D.C. and in Salem, Oregon. As a volunteer member of HRC's Board of Governors, he lobbied our Congressional Delegation twice a year for over six consecutive years. In Oregon, he worked to secure passage of the anti-discrimination and marriage equality laws in 2007.
Aside from his political experience, Michael has an uncanny ability to lead others into effective political activism.
"I met Michael during a BRO lobby day in Salem for the Non-Discrimination Act and Civil Unions bills. His winning smile, personality and enthusiasm was enough to get me involved with HRC at the local level," one admirer said.
Someone else said, "I have seen Michael change peoples' lives by getting them involved … he encourages and empowers people to reach their potential by leading."
The result, over time, has been some remarkably effective lobbying by people who didn't think of themselves as "lobbyists" until they met Michael Long. By helping to empower the LGBTQ community, Michael is working towards a future where LGBTQ people can live open and authentic lives, and are able to affect change at all levels of government.
Michael has practiced as an intellectual property and business lawyer for over 20 years. He continues to serve on the HRC Portland Steering Committee (serving Oregon and SW Washington) as the Gala Co-Chair. Michael is a past Board Member and President of the Portland Area Business Association, our local LGBTQ Chamber of Commerce and Business Association.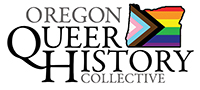 Copyright ©2014 • Gay & Lesbian Archives of the Pacific Northwest