Queer Heroes NW 2014:

Brett Bigham
A long-time Oregonian, Brett graduated from Canby High School in 1982. He entered graduate school at Portland State University in 1993, and started teaching in 1998.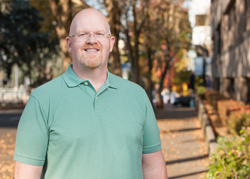 As an openly gay man teaching in a functional living skills classroom – a classroom designed to help students with disabilities transition from school into the broader world – Bigham is also a fierce advocate for marriage equality.
In 2014, State of Oregon awarded Brett the prestigious "Teacher of the Year" award. When the award was announced, Brett took to his Facebook page and posted:
"I am the Oregon State Teacher of the Year and yet it is illegal for me to get married in my own home. I find some irony in that but I have no choice but to loudly state my opinion on this matter. Because, you see, five or six or seven percent of the population is gay (nobody knows for sure) and that means that five or six or seven percent of the kids in our state are gay. And those kids are growing up in a state where they know they are not equal. It is their egos and self-esteem that are taking hit after hit every time a candidate says they are not equal. That they don't deserve marriage. That they are not good enough for the American Dream."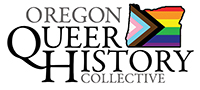 Copyright ©2014 • Gay & Lesbian Archives of the Pacific Northwest