Queer Heroes NW 2014:

Dominick "Dom" Vetri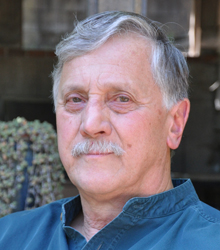 In the 1970s, a group of Eugene gay men and lesbians worked to get the city to ban discrimination based on sexual orientation. One of them, University of Oregon Law School Professor Dominick "Dom" Vetri, drafted the ordinance in 1977. Eugene became the first Oregon city to ban anti-gay bias in employment, housing, and public accommodations. The following year, it was overturned in the first of Oregon's 35 anti-gay ballot measures.
Dom subsequently got the University to adopt employment and education non-discrimination measures based on sexual orientation and gender identity. Eventually, Eugene enacted LGBT protections that remain on the books.
Dom began teaching an LGBT legal issues course at the Law School in 1981, when few other laws schools offered such classes. He joined with a group of law school teachers to persuade the American Association of Law Schools to permit a Gay and Lesbian Law Section of law teachers to be formed. Eventually the group got the Association to require that all U.S. law schools add sexual orientation to their non-discrimination policies.
In 2008, the Law School's Public Interest Public Service Program presented Dom the first "Champion of the Public Interest Award." Afterwards, the award became the "Dom Vetri Champion of the Public Interest Award," and is presented each year to a recipient whose commitment to the public interest honors Dom's legacy. In 2012, Dom was given the University's MLK Award for his LGBT work.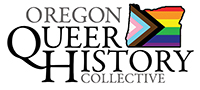 Copyright ©2014 • Gay & Lesbian Archives of the Pacific Northwest