Queer Heroes NW 2014:

The HIV Alliance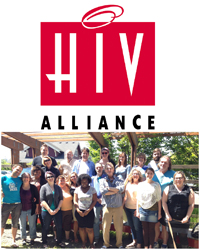 In 1994 several HIV/AIDS organizations in Lane County, Oregon merged to form HIV Alliance.
The mission of this newly formed organization was simple: to prevent new infections of HIV and provide compassionate care to people living with this disease. During the 1990's HIV Alliance started a syringe exchange program in Lane County and began implementing Centers for Disease Control approved HIV prevention and outreach interventions.
Since 2000, the organization expanded tremendously as county health departments opted out of care coordination for people living with HIV/AIDS. HIV Alliance took on those services in additional counties. In 2006 with support from a $2 million, 5-year federal grant they began a pilot dental program for people living with HIV/AIDS.
Today, HIV Alliance provides care coordination, advocacy, nursing case management and pharmaceutical support to some 750 people living with HIV/AIDS in 11 counties in Oregon. HIV Alliance provides HIV, and targeted HCV, outreach, prevention and testing services and harm reduction services (syringe exchange) in Lane, Douglas, and Josephine counties. HIV Alliance provides HIV and HCV education programs to youth in at-risk youth facilities and other public and private school settings in Marion, Lane, and Douglas counties.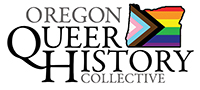 Copyright ©2014 • Gay & Lesbian Archives of the Pacific Northwest