Queer Heroes NW 2014:

Se-ah-dom Edmo
Se-ah-dom Edmo (Shoshone-Bannock, Nez Perce, Yakama) is the coordinator of the Indigenous Ways of Knowing program, part of the Graduate School of Education and Counseling at Lewis & Clark College.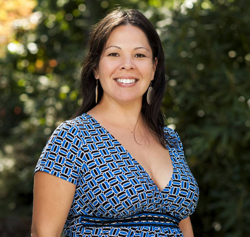 Indigenous Ways of Knowing (IWOK) uses the Native American worldview as a source of power and inspiration in education. Se-ah-dom is the point of communication between a council representing the indigenous community and the leadership team at the college.
In coalition with several community organizations, including Basic Rights Oregon and of BRO's Two Spirit Working Group, Edmo has been fighting for Two Spirit justice as an organizational leader for several years.
Two Spirit is a recently-coined term that describes multiple-gendered people in Native cultures, who enjoyed special roles and responsibilities in their societies until forced into hiding by European homophobia.
Se-ah-dom Edmo has led a community coalition in the development of the Tribal Equity Toolkit: Tribal Resolutions and Codes to Support Two Spirit & LGBT Justice in Indian Country. This is the very first toolkit for tribal governments to advance equity for Two Spirit and LGBT individuals and families, spelling out some ways that tribal governments, as sovereign nations, can address structural injustice in their policies.
The Tribal Equity Toolkit tackles topics ranging from Two Spirit and transgender issues to relationship recognition and marriage equality. Not only has it been distributed to over 20 tribes, it also recently received the attention of the White House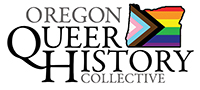 Copyright ©2014 • Gay & Lesbian Archives of the Pacific Northwest