Queer Heroes NW 2014:
Robert Goman
An 18 year veteran at the "swoosh", Robert works as part of NIKE's Retail Brand Presentation team as Product Presentation Director supporting the Emerging Markets Geography. Robert also serves as chair of NIKE's LGBT & Friends Network.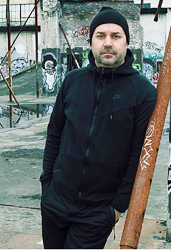 As chair of the employee network Robert works to educate, inspire and change the game for LGBT athletes and NIKE employees around the world.
With NIKE's #BETRUE collection of products Robert has become the voice that has put the LGBT sports movement front and center of the conversation for NIKE and LGBT athletes everywhere.
Robert also serves on the Board of Directors of Cascade AIDS Project and can often been found as one of the top fundraisers for CAP's annual AIDS Walk while always staying connected and involved with other LGBT organizations like Basic Rights Oregon, Q Center and Equity Foundation. "I see the Portland LGBT community as a secret gem, a place for us all to connect, a place that everyone can get involved, a city where we each have an expertise to share with each other as well as a place where we can all stand up for what we all believe in, all for the betterment of this great city… the possibilities are endless"
Please join Q Center and GLAPN as we hold a reception at Q Center Thursday, June 12th, 5pm-7pm, 4115 N. Mississippi, to unveil the posters for all 30 of 2014's Queer Heroes!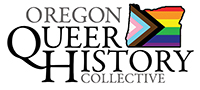 Copyright ©2014 • Gay & Lesbian Archives of the Pacific Northwest