Queer Heroes NW 2014:
Christian Baeff
At the age of 21, Christian Baeff and his mother left Argentina to find a better life in the United States. He spoke no English but like many courageous immigrants, they soon became part of this community.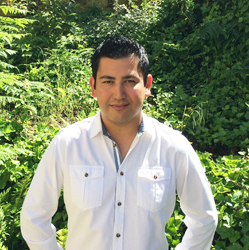 After coming out to his supportive mom and feeling identified with the challenges LGBT immigrants face, Christian became involved in Causa, Oregon's statewide Latino immigrant rights organization. He became the first LGBT Program Coordinator.
In his 3 years in this position, Christian has been involved in several local, state, and national campaigns and efforts to further policies that promote equality and fair treatment of Latino LGBT immigrant people.
In 2014 he created the Coalition LADO (Latinos Aliados de Oregon) to connect the Latino activists in the region and sustain the work done by their members. Christian is part of the "Our Families" cohort, from the Racial Justice Program of Basic Rights Oregon and "Uniting Communities" from Western States Center. He also produces "La Voz de Todos", a Spanish language radio show that discusses worldwide LGBT and immigrant issues.
He co-wrote, produced and directed "Solo", a play about family acceptance and immigrant issues. Christian has been invited to form a new national organization named "Familia: Trans Queer Liberation Movement" and serves as board member of the Portland Latino Gay Pride. In 2013, the organization gave Christian the Mariposa Award for his outstanding work with Causa.
Christian's activism was recognized nationally in 2012 when he was invited to the White House as an emerging LGBT leader.
Please join Q Center and GLAPN as we hold a reception at Q Center Thursday, June 12th, 5pm-7pm, 4115 N. Mississippi, to unveil the posters for all 30 of 2014's Queer Heroes!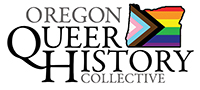 Copyright ©2014 • Gay & Lesbian Archives of the Pacific Northwest