News from GLAPN:
Benefiting the Bill & Ann Shepherd Legal Scholarship Fund:
A Class Act returns to Portland's Old Church
on April 28th, 2017!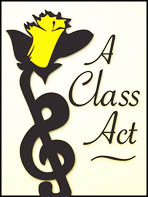 After one heck of a Class Act finale in 2015, it appeared that the Sheherd Scholarship Fund's celebrating and fundraising would be going on in other venues. Almost certainly less fun, but things happen … it was a year for changes, and this would be one of them.
But OGALLA, Oregon's LGBTQ Bar Association, couldn't let it go. Read more about it below, but the important stuff is right here:
Class Act is back!
We're at The Old Church, 1422 SW 11th Ave., Portland, OR, on Friday, April 28, 2017.
Doors will open at 6:30PM.
Winners of this year's Shepherd Scholarships will be announced.
Rose City Trombones will be offering plenty of fanfare.
Showtime is at 7:00.Decadent desserts will follow.
Tickets are $40 in advance, $50 at the door. Reserve online at:
ClassAct.brownpapertickets.com (A $2.39 service charge will apply.)
An entire pew (seats 10) may be reserved by April 21 for $350. Pew reservations will be acknowledged in the program, and may be made in the names of organizations or friends. Other donations in other amounts are welcomed
Call 503-269-6492 for information.
About Shepherd Scholars
Shepherd Scholars, beneficiaries of the benefit, are 3rd and 4th year law students dedicated to donating their legal expertise to fighting bigotry and discrimination, particularly in the area of sexual orientation and gender identity.
The fund is named for the late Bill & Ann Shepherd, parents of lesbian daughters and a transgendered son, who defied countless death threats in the mid-1970's to co-found what would become the first chapter in Oregon of the International Federation of Parents, Families and Friends of Lesbians and Gays – PFLAG.
PFLAG provides educational and emotional support to individuals in distress about the coming out process.
Bill Shepherd practiced law for over 56 years in Oregon; his career was a continuum of service to the Oregon State Bar, to fledgling law students and to civil liberties causes. Ann was a newspaper reporter-turned mother of five, dubbed "Queen Mother" by
Just Out, Oregon's premiere newspaper serving the sexual minorities communities.
Bill and Ann's passion for justice continues to be reflected in their belief that only through education do people exchange their bigotry for a heart of love and acceptance.
In 2016, the Shepherd Legal Scholarship Fund became part of OGALLA, Oregon's LGBTQ Bar Association, retaining its 501(c)(3) status.
Read more about Bill and Ann Shepherd.
Read about the founding of the Bill and Ann Shepherd Legal Scholarship Fund.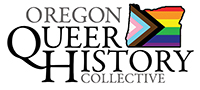 P.O. Box 3646 • Portland, OR 97208-3646 • info@glapn.org
Copyright © 2015, Gay & Lesbian Archives of the Pacific Northwest