Queer Heroes Northwest 2017:
adem m cardona
adem m cardona is a retired and disabled grandparent who has lived in Oregon since 1985.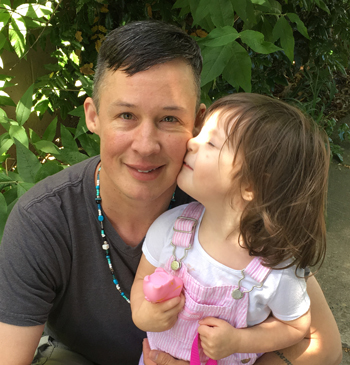 The single parent of nine children ages nineteen - thirty-four years, and the grandparent of four, adem moved back to Portland after living in the central mountains of Puerto Rico for almost eight years, where they managed a school supply store and kayak rental.
An alumnus of Portland State University, adem has worked and volunteered in social services with many federal, state, private, and non profit programs and organizations. adem's local community involvement includes Q Patrol, Tranz Guys PDX, Greater Portland Trans Unity, Portland United Against Hate, The Equi Institute Board of Directors, and The Portland Sisters of Perpetual Indulgence.
Drawing inspiration from the people and places around them, adem enjoys creating large pieces of art, sometimes working with leather, oil on canvas, and silk, and has most recently begun painting with water color.
We begin announcing a hero per day on June 1, and the heroes' posters are unveiled in a reception at Q Center on June 15, 2017, 5-7PM. The public is invited. Queer Heroes' posters are displayed all year at Q Center.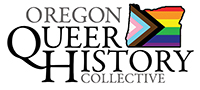 P.O. Box 3646 • Portland, OR 97208-3646 • info@glapn.org
Copyright © 2017