George T. Nicola LGBTQ+ History Fellowship
Pride Northwest, in partnership with GLAPN and Oregon LGBTQ community historians and activists, has launched the Pride Northwest George T. Nicola LGBTQ History Fellowship. First announced June 12th at the 2018 Pride Northwest Pride Kick Off Celebration, the fellowship is named for Oregon LGBTQ activist and historian George T. Nicola.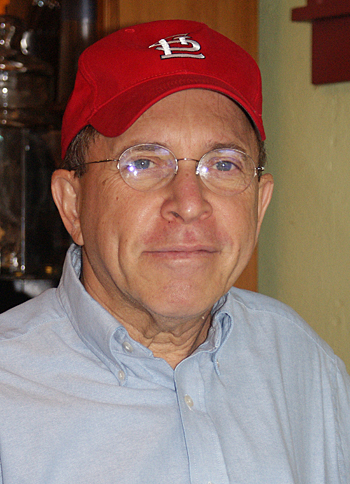 The fellowship seeks to uplift and foster public awareness of and access to LGBTQ archives, and illuminate Oregon's vibrant LGBTQ history by providing stipends for graduate and/or undergraduate students in Oregon, conducting original historical research on LGBTQ history pertaining to culture, legislative policy, or activism.
Applications for 2019 are open!

The George T. Nicola LGBTQ History Fellowship awards a $2,000 research stipend to a student who is enrolled at least half-time in an associates, undergraduate, graduate or post graduate program. The fellow will produce a paper in support of research on LGBTQ+ history in Oregon. During the course of the fellowship term the student will receive mentorship from community and academic historians of the region.
About the Fellowship:
The following tasks will complete the fellowship terms:
1. 350-word (2 pages) research progress report due April 1st
2. 1,000-word (4 page) paper progress report due June 1st
3. 4,500 to 9,000 word (10 to 20 pages) final paper due September 1st
The final paper will be published on the GLAPN website, and the recipient will have the
opportunity to be guided to submit a form of the paper to appropriate academic journals.
At the conclusion of the fellowship, GLAPN and Pride Northwest will honor the work of the fellow with a public program that will demonstrate the findings of the fellow's research. Applicants for the Fellowship must have experience in historical research and writing either professionally or academically.
Oregon residency is not a requirement and the committee will work with fellows who live long-distance. Additionally, the projects may include research and writing leading to seminar papers, theses, dissertations, articles, and monographs, or other formats such as film.
Preference will be given to scholars who have suitable research topics, and who have the
potential of making a significant contribution to historical scholarship on LGBTQ+ history in Oregon and the Pacific Northwest. Queries about alternative approaches are welcome. We encourage applications from students with diverse backgrounds, particularly those from historically underrepresented groups (especially people of color, transgender/nonbinary, and indigenous students), whose experiences will help us meet our mission to foster public access to LGBTQ archives and illuminate the vibrant LGBTQ+ history of the state of Oregon.
Fellowship Timeline
December 9th, 2018 Applications due
December 20th, 2018 Fellowship recipients notified
January 1, 2019 Fellowship begins
April 1, 2019 Research progress report due (350 words)
June 1, 2019 Paper progress report due (1,000 words)
September 1, 2019 Final paper submission due (4,500 – 9,000 words)
October, 2019 Public Program
To apply please send the following, as one email attachment in pdf format with the subject line "George T. Nicola Fellowship Application," to fellowship@pridenw.org by Sunday, December 9th 11:59pm:
Description of the research project, (no more than 2000 words) outlining the
significance of the project, a bibliography, and the research collections that might be used.
Resume or c.v.
One letter of support
Writing sample 3-10 pages (writing samples may include past papers or articles or new material).
Please email all questions and inquiries to fellowship@pridenw.org
To donate to the George T. Nicola Fellowship please visit: this link.
GLAPN (Gay & Lesbian Archives of the Pacific Northwest) works to collect, preserve, document, and share as much as we are able. We help individuals and groups
preserve their own historical data. We try to find a home for historically significant materials when they become available. We also gladly partner with organizations in the community to publicize and celebrate the history of all LGBTQ-identified minorities in Oregon and the Pacific Northwest.
Pride Northwest, Inc's mission is to encourage and celebrate the positive diversity of the lesbian, gay, bisexual, and trans communities, and to assist in the education of all people through the development of activities that showcase the history, accomplishments, and talents of these communities.